New
6 DSL Filter Kit - 4 Z-Blockers 1 Suttle inline 1 Wall
This pack includes one Suttle inline two-port filter. One for phone and one for your DSL input. One Wall mount phone filter which also is for wall hanging phones alos includes a DSL port as well as an extra external phone jack. And 4 shingle port Z-Blocker filters for addional phones and faxes.
The Wall Mount DSL Adapter mounts to an existing wall mount phone jack providing an unfiltered jack for your DSL connection plus one or two filtered lines for voice device communications (e.g., phone, fax, answering machine, Caller ID box) via two auxiliary phone jacks. Suttle DSL filters isolate telephone equipment impedances that interfere with ADSL communications. Features mounting lugs for wall mount phones
Features:

* Customer installable
* Securely snaps over existing wall jack
* Meets ANSI T1E1.4 RE 7R2 standards for DSL filter compliance
Includes Installation Instructions and easy to follow illustrations
No tools needed. No waiting. I will have your filters shipped in one business day or less after payment is received.
For more information on this item and more DSL Filter combinations please visit us at: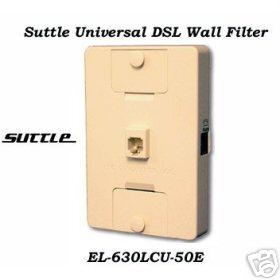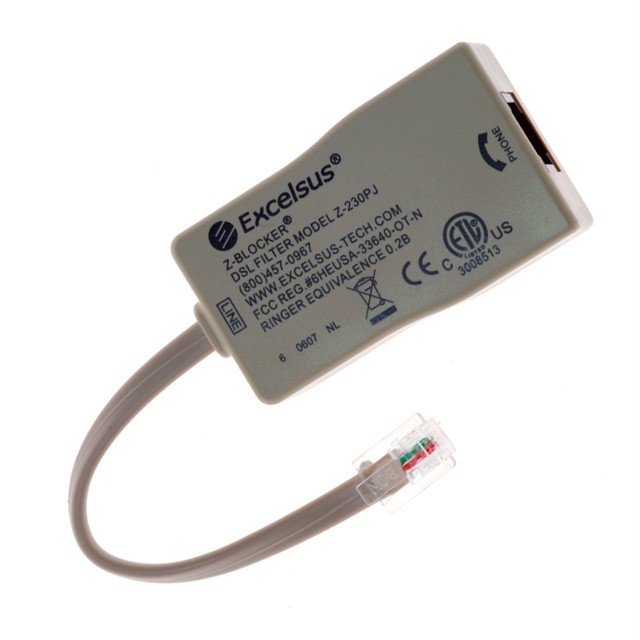 ___________________________________
Check out my !